Orsolya Korcsolán violinist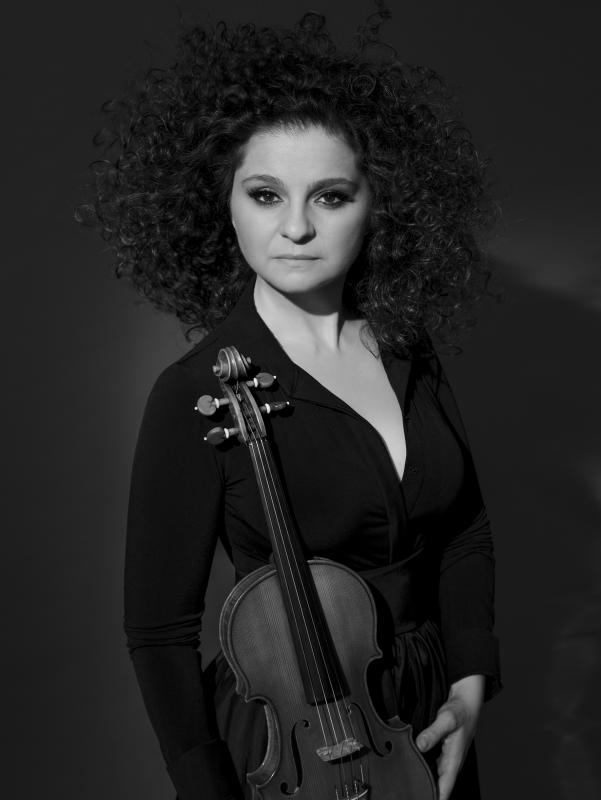 Orsolya Korcsolán violinist has recorded recently Sandor's Kuti chamber works, and Miguel Kertsman's violin competition, which was dedicated for her, with the contribution of the London Philharmonic Orchestra and Dennis Russel Davis conductor at Deutsche Grammophon, the best-prestigeous classical music publisher of the world.
According to the Scene Magazine, her violin playing is "heartbreakingly beautiful", Pizzicato says that listening to her is an "incredible experience", the Crescendo Magazine considers her performance "full of emotion". "Amazing technique, wonderfully individual violin sound and adorable performance" (Jeremy Kaplan, TIME magazine), what has been getting a great attention by a wide international audience since her New York debut.
Her chamber music partners include the Grammy Award-nominated clarinet player David Krakauer, the Grammy-nominated and Echo-winning Avi Avital mandolin player as well. He performs as a concertmaster of the Kammersymphonie der Wiener Symphoniker and world-famous conductors such as Zubin Mehta, Michael Tilson Thomas and Christoph Eschenbach.
She is the soloist of the Ferenc Liszt Chamber Orchestra, the Raiding Liszt Festival, the Musikverein of Vienna, the Shir Amy Ensemble in New York several times.
She performed on the Karl Amadeus Hartmann's Concerto Funebre in Hungary.
Her first two recordings, MOSAIC-Classical Jewish themes for violin and piano, and her other album that showed Korn Goldmark -Károly Goldmárk and Eric Korngold's music works, were released at the prestigious Solo Musica München publisher.
Now, the third album, recorded by Deutsche Grammophon, commemorates the work of the Hungarian composer, Sandor Kuti, who was killed in the Holocaust,and presents his never heard chamber music compositions.
She is a dedicated interpreter and researcher for the work of composers who died in the Holocaust. He is one of the founders of the Holocaust Documentation Center and Memorial 'Missing Links' concert series, the Ambassador of the Jewish Cultural and Summer Festival worldwide, the resident musician and art consultant of the Goldmark Festival in Budapest and the Jüdische Kulturwochen Wien.
The young violinist was the student of the Ferenc Liszt Academy of Music in Budapest from the age of 12, where he received her diploma with honors. She continued her studies on the recommendation of Sir György Solti in New York, at The Juilliard School, where she obtained her master's degree with the direction of Dorothy DeLay and Itzhak Perlman. In New York, he won the Dorothy DeLay Award and the Cornelius Vander Starr Prize. These  prestigious prizes only exceptionally talented musicians can get.
Besides the concerts and international masterclasses, she is the founder and director of "Musikschule in Wien" and "International Palffy Masterclasses" which is in Pálffy Palace, in the heart of the imperial city, Wienna, where she lives.