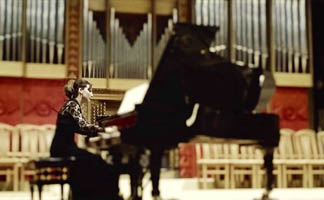 She was born is Miskolc, she started her musician studies at the age of 5.
Studies:  
ELTE-PPK Mentor teacher program
PTE Musician artist Master piano artist teacher program
ELTE-PPK teacher exam – Kovács-method
Liszt Ferenc Zeneművészeti Főiskola (musician college), Miskolc
Bartók Béla Zeneművészeti Szakközépiskola (musician high school), Miskolc
Egressy Béni Zeneiskola (music school), Miskolc
Her piano teachers: Bacsa Tiborné, Csabay Csilla, Balázs Adrienne, Kincses Margit, Király Csaba.
She has taken part – inter alia – courses of Falvai Sándor, Keveházi Gyöngyi, Némethy Attila, Gyimesi László, Vásáry Tamás, Malcolm Bilson.
Concerts: European countries (Austria, Switzerland, Italy, Romania, Slovakia, Bulgaria, Ukraine).
She has given many charity concerts in Hungary and abroad.
She is a constant participant of the Váci Világi Vigalom (Vác Secular Feasting).
In 2013, EMMI (Ministry of Human Resources, department of Hungarian Goverment) adjudicated her the "Bonis Bona – For the Talents of the Nation" award, because of her prominent work in music teaching and talent management.
From 2014 she is a member of "Nemzeti pedagógus kar" (National Teacher Faculty).
She has got the Master degree of teachers in 2014.
She became a musician consultant in 2015.
She won the X. International Music Competition "Musica Insieme" III. award, 2015, 15th Concorso Internazionale "Don Vincenzo Vitti" III. award, 2016.
She is a founding member of the Danubia Talents competition and master class, 2016.
She was a jury member of the 7th International Competition "Youth Academy Award", Rome, Italy, 2017.
She will be a jury member of the 8th International Competition "Youth Academy Award", Rome, Italy, 2018.
She will be a jury member of the VI Concurso Internacional de Piano "Vila de Xabia", Spain, 2018.
She is the jury member of the Danubia Talents competitions in Hungary and in Italy.
She will be a teacher of the masterclasses in Saracinesco and Rome, Italy, 2018.
In the last years, her students have won more than 100 awards, they were the winners of several national and international competitons.
She is an enthusiastic representative and advertiser of Kovács-method, which takes an important part in her work.
Publications: dr. Kovács Géza Emlékkönyv 2016.
Source: http://www.hetek.hu/interju/201402/zenelni_csak_szivvel_lehet
web: www.kissjulianna.com
Serbian violinist, Mina Mendelson graduated from the Music Academy in Belgrade, where she subsequently completed both her Master's Degree and PhD, the latter with the highest mark and constituting the first 'Doctor of Performing Art –Violin' awarded in Serbia. Throughout this time she studied under Prof. Fern Raskovic, a student of the great David Oistrakh, and participated in masterclasses with Sreten Krstic, leader of Munich Symphony orchestra, Prof. Mateja Marinkovic, Professor of the Royal Academy of Music, as well as Sabine Grollmus and Stefan Barratdue.
During her studies, Dr. Mendelson won various top prizes in national and regional competitions as well as international prizes. She has performed in the most prestigious concert halls in the Balkan region including Kolarac - Belgrade, Sinagoga - Novi Sad and Glazbeni zavod - Zagreb as well as a soloist with several important orchestras including Belgrade Strings 'Dusan Skovran', Nis Symphony Orchestra and St George Strings.
Known for her elegant and sophisticated performances, Dr. Mendelson is an active and successful chamber musician. As a student and member of St George quartet she participated in a masterclass with Prof. David Takeno at the Guildhall School of Music. Her outstanding performances led to a scholarship from the Norwegian government to study at the University of Kristiansand.
As a soloist, chamber musician and in leading positions of St George Strings, Belgrade Strings 'Dusan Skovran' and Jewish Chamber Orchestra she has appeared in many festivals, including BEMUS, NOMUS, NIMUS, Ohrid Summer Festival and European Days of Jewish Culture, as well as music festivals in Sofia, Bodrum, Sapanca and Kalemegdan. In addition, she has performed in France, England, Bulgaria, Holland, Croatia, Hungary, Montenegro, Turkey and China as well as all across her native Serbia where she made many recordings for the leading Serbian radio and television stations.
In parallel with her busy performing career, Dr. Mendelson is also in demand as a teacher. She is an Associate Professor at the Faculty of Arts in Nis, Serbia.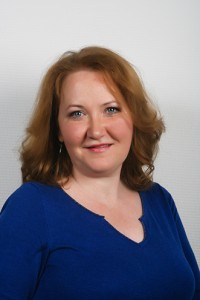 Egyetemi diplomáját a Liszt Ferenc Zeneművészeti Egyetem Debreceni Konzervatóriumában szerezte. Tanulmányai utolsó évében Firenzében nyert énekversenyt, majd a New York Sate University és a Greater Buffalo Opera Company ösztöndíjasa lett Amerikában.
Amerikából hazatérve egy éven át a Magyar Rádió énekese, majd a Budapesti Operabarátok Ösztöndíját nyerte el. A Magyar Állami Operaházban Puccini Bohéméletének Musetta-jaként debütált, majd olyan darabokban énekelt, mint Bizet: Carmen, Britten: Peter Grimes, Verdi: Rigoletto, Vajda: Leonce és Léna, Kacsóh: János vitéz, stb. Ezzel párhuzamosan a Debreceni Csokonai Színházban Mozart: Varázsfuvolában Pamina, Cimarosa: Titkos házasságában Carolina. Tíz éven át a Pesti Vigadóban, majd a Belvárosi Színházban működő Interoperett  primadonnája.
Együtt dolgozott többek között Lukács Ervinnel, Medveczky Ádámmal, Kovács Jánossal, Pál Tamással, Oberfrank Péterrel, Köteles Gézával, Török Gézával, Kocsár Balázzsal, Kesselyák Gergellyel, Tokody Ilonával, Wiedemann Bernadettel, Kiss B. Attilával, Kertessi Ingriddel, Temesi Máriával, Fekete Attilával, csak hogy néhány nevet említsünk. Mesterei Pászthy Júlia és Laki Krisztina voltak.
Meghívott vendégművészként fellépett Európa szinte minden országában, Ausztriában, Olaszországban, Svájcban, Belgiumban, Franciaországban, Németországban, Hollandiában, Romániában, illetve az Amerikai Egyesült Államokban.
Énekesi pályafutása mellett mindvégig a tanításnak is ugyanolyan fontos szerepet tulajdonított. Majd' 10 évig Újpesten a magánének-tanszak vezetője. Az Erkel Opera-stúdió alapítója, művészeti vezetője, mely 2018-ban bekerült Magyar Alapfokú Művészetpedagógia Értéktárába.
Nagy sikerrel tart énekes mesterkurzusokat is.
2013 óta Debreceni Egyetem Zeneművészeti Karán a Magánének-tanszék mesteroktatója, a tanszék szakmai vezetője, tanszékvezető-helyettes.
Rintaro AKAMATSU, born in Oita (Japan) in 1978, started the piano and violin at 2 year-old and cello at 6 year-old. Many concerts and broadcasts on public since his childhood. He performed Mozart's concerto with cadenza extemporaneously at 10 year-old. After the Grand Prix of "All Japanese Students' Music Competition" in 1990, he won numerous prizes in Japan.
His first international honor was the 3rd prize on "Clara Schumann" international piano competition in 2000. One of juries was Martha Argerich, and Dr. Joachim Kaiser mentioned him as "an intelligent and talented pianist" on ZDF's program. Later years, he won more than 10 prizes in international competitions.
He majored musicology at the Kobe University, and got Diplôme supérieur de concertiste (a l'unanimité avec félicitations du Jury) of both piano and chamber music at the Ecole Normale de Musique de Paris. While staying Düsseldorf, Paris and Budapest, he studied under Mikhail Voskresensky, France Clidat, Jean Micault, Nina Patarcec, Christian Ivaldi, Gyorgy Nádor, Zoltán Kocsis.
He performed in Saint-Petersburg (2000), Düsseldorf (2001/2013), Taipei (2002), Paris (2003-2005), Beppu Argerich Festival (2004), Roma (2005), Budapest (2005-2007), Bogotá (2010), Vienna (2013) etc.. He regularly takes more than 60 concerts a year in Japan including concerto and chamber music. His newest CD recording will be released by KING INTERNATIONAL in 2014.
As a professor, he appears many winners in various competitions from 200 students. In addition, he has much activities as a jury, an essayist of papers and magazines serially, and the managing director of the Japan Liszt Society. He became a guest professor from 2016 april.
Graduated in June 1999 under the guidance of M° Antonio Di Cristofano and attended the advanced courses at the Ecole Normale "A. Cortot" in Paris weith M° Nelson Delle Vigne and later in Madrid with M° Leonel Morales.
He joined several National and International piano competitions, having been consistently winner and awarded: "Accademia delle Muse" di Camaiore; "Citta di Pietra Ligure"; "Pinerolo citta della cavalleria"; "F.I.D.A.P.A", Pisa; "Citta di Albenga"; "Giulio Rospigliosi", Lamporecchio(PT), "Terme di Saturnia", Saturnia; "Uliveto Terme", Pisa; "Franz Schubert", Tagliolo Monferrato; "Citta di Cesenatico", "Citta di S.Giuliano Terme" (PI), Mallorca International Music Competition, Mendelssohn Piano Competition (Le), "Anton Garcia Abril" a Teruel, Spagna.
He held concerts for several Italian and worldwide institutions such as Salle Munch and the Salle Cortot of Parigi; Concert Noble e Maison du commune de Anderlecht, Bruxelles; Sala de Plenos, Auditorium "Manuel de Falla", Castello dell' Alhambra, Granada; Asociacion Ars et Musica, Valencia; Parador de Xabia, Alicante; Volkshochschule Reutlingen, Stoccarda; Sinkt Andraa Kirke, Salisburgo; Societa Dante Alighieri, Berna; Festival Pianistico di Grosseto, Terme di Saturnia, Teatro di Cesenatico, Teatro di Marina di Pietrasanta, Mendelssohn Festival (LE), Chiesa dei Ss. Apostoli, Sala Baldini, Domus Talenti, Roma, Sala Monteverdi Cremona, Festival Echos Alessandria, Auditorium del conservatorio di Cagliari etc..).
His wide repertoire includes solo works, chamber music works and several piano concertos. He cooperated in chambre music projects with artists such as oboist Albrecht Mayer, Soprano Elisabeth Norberg-Schultz, Cellist Hans-Eberhard Dentler.
He recently toured Japan (Tokyo/Nagoya/Chiba) with a program about the diplomatic relationship Italy/Japan. In 2016 he performed the renowned Rhapsody in Blue by G. Gershwin with the Italian National Police State Band, conducted by M° Maurizio Billi.
He is steadily cooperationg with Grosseto Symphony Orchestra, with which he recently performed Rachmaninov Piano concerto op. 18 and Beethoven op. 15 Piano concerto. He is artistic director of Orbetello Piano Festival since 2012, and since 2017 he is the founder and artistic director of Orbetello International Piano Competition.
András Csáki was born in Budapest 1981, and began to play the guitar at the age of 11. He graduated at the Liszt Ferenc Academy of Music with honor in 2007, where his professor was József Eötvös. In 2012/2013 he pursued graduate studies in the University of Southern California as a student of Scott Tennant. He received his Doctorate degree in 2014 at the Liszt Ferenc Academy of Music. Since 1995 András has been a regular participant of international master classes all over the world, including master classes held by Manuel Barrueco, Leo Brouwer, Abel Carlevaro, Costas Cotsiolis, David Russell, Angel and Pepe Romero.
Until the year of 2011 he received 24 prizes, among others he was awarded with the first prize in the 51st Tokyo International Guitar Competition in 2008, and in the 42nd "Michele Pittaluga" Guitar Competition in Alessandria, Italy 2009, Julian Arcas Guitar Competition, Spain 2011. Besides solo recitals, he is also devoted to chamber music. He has had several opportunities to play guitar concertos with symphonic orchestras in Hungary and abroad.
He has frequently been asked to give master classes in various countries, such as China, Estonia, France, Great Britain, Greece, India, Romania, Russia, USA and his native Hungary. At the moment he is appointed professor at Liszt Ferenc Academy of Music in Budapest.
Balázs Hornyák is a Hungarian flutist, music educator. He graduated from the Conservatory of Szeged University with distinction then he obtained his master's degree in flute performance from Pécs University, Faculty of Music. Balázs started his career in the Symphony Orchestra of Szeged National Theatre. He has worked with Symphony Orchestras as a freelance musician, involved in musical performances in various theatres and performs with different chamber music formations regularly. He also teaches musical talents and helps them start a musical career. His students have been awarded in regional and national competitions. Besides this, he researches arts education and musical talent and lectures at national and international conferences about the results. He is a member of the European Council for High Ability and became a European Music Council Fellow in 2016 and participates in the work of EMC.